Eastern Oregon University
Learn More Today
Complete the short form and we will send you additional program information. It takes less than a minute.
Apply Your Existing Credits Toward a Bachelor's Degree with an Online Transfer Scholarship
At Eastern Oregon University, we want to help you transform your associate degree or existing credit hours into more education with an online transfer scholarship for bachelor's degree students. Choose from a variety of undergraduate programs and lower the overall cost of applying for EOU's community college transfer scholarship.
Earn up to $2,500
Look no further than EOU for online transfer scholarships in Oregon. Our online transfer scholarship provides up to $2,500 to transfer students and returning EOU learners. Scholarship amounts are weighted based on GPA and range from $500 to $2,000, plus an additional $500 for students who have earned an associate degree.
A Scholarship for You
Receiving an online transfer scholarship is simple. Students must apply prior to the first day of their first term of attendance. The award automatically renews each year once your eligibility has been reviewed, and eligible students may receive the scholarship for up to nine academic terms.* Find out more about our transfer scholarship.
Explore Our Online Programs
Select a degree level to learn more about Eastern Oregon University's online programs.
Bachelor's in Early Childhood Education
A Nationally-Recognized Education Degree
Eastern Oregon University's online B.S./B.A. in Early Childhood Education is a non-licensure program that prepares you for a meaningful career working with children from birth through age eight.
Non-licensure program
Affordable tuition rates
Earn your B.A. or B.S.
2 teaching practica
Bachelor's in Health and Human Performance
Prepare for a Fulfilling Career in the Physical Health Field
Eastern Oregon University's online Health and Human Performance program is a foundational learning experience ideal for those interested in community health, sport performance, coaching and exercise science.
3 concentration options
Hands-on internship and capstone experiences
Diverse job opportunities
Earn your B.A. or B.S.
Bachelor's in Psychology
Define Your Professional Psychology Career Path
Eastern Oregon University's online bachelor's degree in psychology is a rigorous and well-known program that features tracks in applied or experimental psychology.
2 tracks
Rigorous core curriculum
Diverse career opportunities
Earn your B.A. or B.S.
Bachelor's in Anthropology/Sociology
Pursue a Career in Social Welfare or Non-Profit Development
Enhance your understanding of humans and their lived environments with a bachelor's degree in anthropology and sociology from Eastern Oregon University.
2 specialized concentrations
Earn your B.A. or B.S.
Flexible career path opportunities
Small class sizes and attentive faculty
Bachelor's in History
Develop the Necessary Tools for Responsible Citizenship
Prepare for a career in education, law, business, politics or civil service with a Bachelor of Arts or Bachelor of Science in History from Eastern Oregon University.
Capstone project publication preparation
Oregon Heritage Fellowship opportunities
Phi Alpha Theta membership eligibility
Generous transfer credit policy
Bachelor's in Politics, Policy and Public Administration
Build a Successful, Change-Making Career
Eastern Oregon University's online politics, policy, and public administration program was created for individuals looking to gain a broad understanding of what the public sector is and how it works to establish a career in the public sphere.
Broad-based public service curriculum
Rural focus
Hands-on learning opportunities
Bachelor's in Computer Science
Prepare for a Cutting-Edge Career in Tech
Whether you want to work in the public or private sector, our online bachelor's in computer science program is a great choice to prepare you for the variety of new technologies you will experience in technology-centered careers.
Unique elective course topics
In-demand career outlook
Earn your B.A. or B.S.
Generous transfer credit policy
Bachelor's in Cybersecurity
Gain High-Demand Skills for a Fulfilling Career in Cybersecurity
The online Bachelor's of Cybersecurity degree at EOU focuses on practical cyber skills, rather than research or theory, so there are fewer math courses required. Build a strong base of computer knowledge and gain the offensive and defensive skills needed to fight daily cyber battles.
Practical application experience
B.A./B.S./B.A.S. degree path flexibility
CISSP certification preparation
In-demand career outlook
Bachelor's in Information Technology Management
Get Experience in Management and IT With This Powerful Degree
Qualify for contemporary technology positions when you master the combined skill sets in business, leadership and IT taught in the online bachelor's in information technology management degree from Eastern Oregon University.
Develop computer science and business skills
Diverse IT Career Outlook
B.A./B.S./B.A.S. Degree Path Flexibility
Fully online program
Top Recognition for EOU Online
Earn a quality education online from a highly-respected and recognized institution.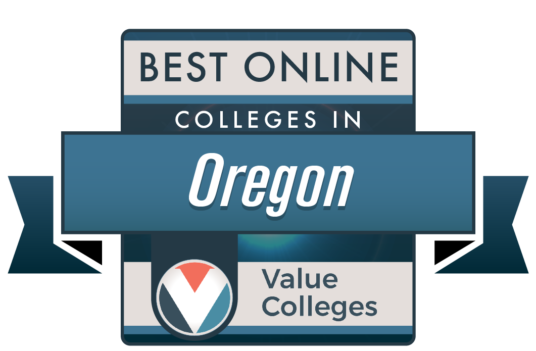 Value Colleges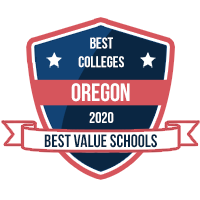 Best Value Schools
Numerous benefits for traditional and online students, in addition to federally-sponsored aid for military students and families.
Our programs are designed for working professionals and delivered in an online format with multiple start dates throughout the year.
Our integrated, high-quality liberal arts and professional programs ensure effective student learning and academic quality.
You may earn a B.S. or B.A. in each program unless otherwise stated. Select programs also offer a B.A.S. path for students entering with an Associate of Applied Science.
A High-Quality, Affordable Degree
135 max transfer credits for most undergraduate programs
92% of online students benefit from financial aid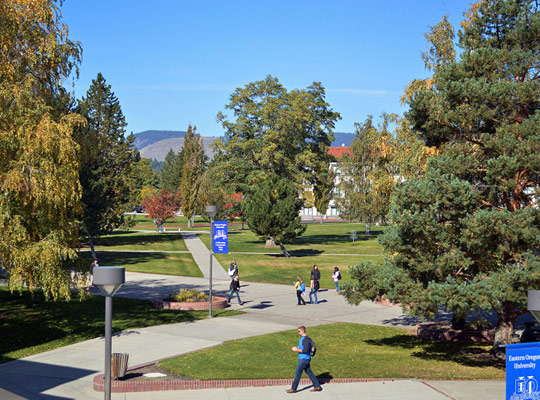 About EOU Online
Eastern Oregon University adheres to several core values: altruism, civility, discovery, integrity, interdependence and quality. Earning your degree online at Eastern Oregon University is a great opportunity because:
There are no on-campus requirements.
Students receive access to the same content and opportunities as on-campus students.
Students learn in a creative digital format.
The University is accredited by the Northwest Commission on Colleges and Universities.
Are You Ready to Experience the Eastern Edge?
Complete the form on this page to discover what an EOU education can mean for you – get started today.
Learn More
*This award is available for undergraduate coursework only and subject to availability.